Are you dreaming of the perfect beach getaway? Look no further! In this article, we will take you on a virtual tour of the most stunning island paradises around the world. From hidden gems to picture-perfect bliss, these destinations will leave you in awe of their natural beauty and tranquility. So, pack your sunscreen and get ready to embark on a tropical adventure!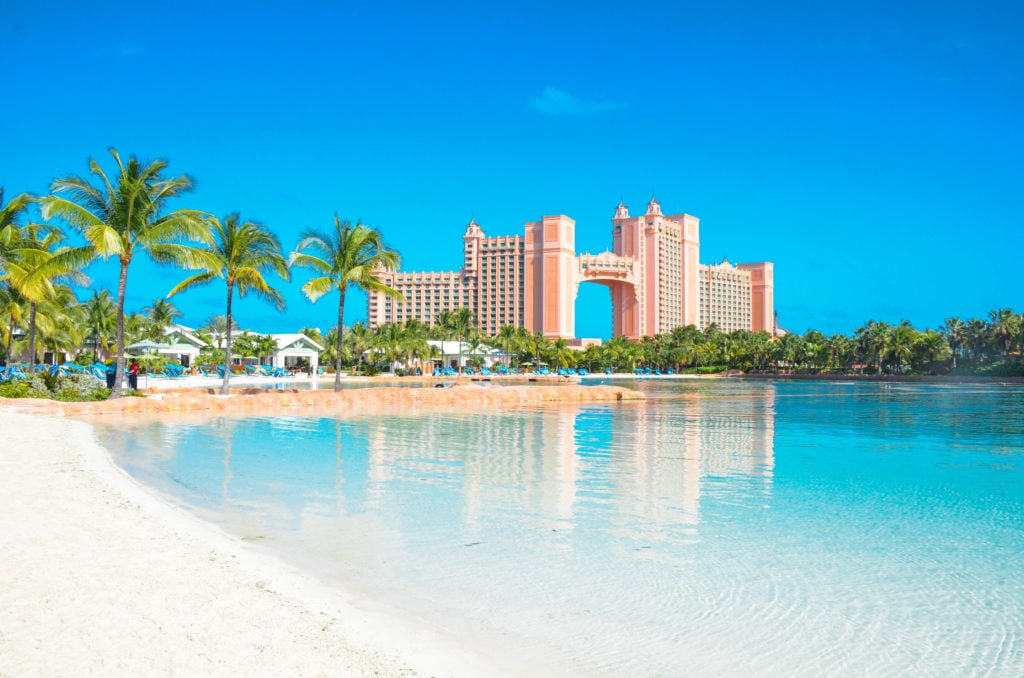 Bask in the Sun: Unveiling the World's Best Beach Escapes
The Maldives: With its turquoise waters and pristine white sand beaches, the Maldives is the epitome of a luxurious island paradise. Imagine lounging in an overwater villa, sipping on a refreshing coconut drink, and soaking up the sun's warm rays. The Maldives truly offers a beach experience like no other.

Bora Bora, French Polynesia: Known for its iconic overwater bungalows and crystal-clear lagoons, Bora Bora is a haven for beach lovers. You can explore vibrant coral reefs, go snorkeling with colorful marine life, or simply relax on the soft sandy beaches. This tropical retreat is a must-visit for those seeking a slice of paradise.

Seychelles: Nestled in the Indian Ocean, the Seychelles archipelago is a tropical paradise with countless secluded beaches. From the famous Anse Source d'Argent with its giant granite boulders to the pristine white sands of Anse Lazio, these beaches are a true escape from the hustle and bustle of everyday life.

Phi Phi Islands, Thailand: Situated in the Andaman Sea, the Phi Phi Islands are a postcard-perfect destination. Maya Bay, featured in the movie "The Beach," offers stunning views and crystal-clear waters. Whether you choose to relax on the sandy beaches or explore the vibrant underwater world, the Phi Phi Islands guarantee a memorable beach getaway.

The Hamptons, New York: If you're looking for a beach retreat closer to home, the Hamptons is the place to be. This glamorous destination on Long Island's South Fork boasts beautiful sandy beaches, upscale resorts, and charming seaside towns. From Montauk to Sag Harbor, the Hamptons offer a blend of relaxation and sophistication.
Hidden Gems: Unearthing Serene Island Paradises
Gili Islands, Indonesia: Tucked away in the Indonesian archipelago, the Gili Islands are a hidden gem waiting to be discovered. These three tiny islands, Gili Trawangan, Gili Meno, and Gili Air, offer stunning beaches, crystal-clear waters, and a laid-back atmosphere. Explore the vibrant marine life while snorkeling or simply enjoy the tranquility of these untouched destinations.

Zanzibar, Tanzania: Known for its spice trade and rich history, Zanzibar is also home to breathtaking beaches. From Nungwi with its vibrant coral reefs to the idyllic Paje Beach with its turquoise waters, Zanzibar is a paradise for beach lovers. Don't forget to visit Stone Town, a UNESCO World Heritage Site, and immerse yourself in the island's cultural heritage.

Panglao Island, Philippines: Situated in the Bohol Sea, Panglao Island offers a tropical escape with its powdery white sand beaches and crystal-clear waters. Whether you want to swim with sea turtles in Balicasag Island or relax on the pristine Alona Beach, Panglao Island is a serene paradise that promises unforgettable memories.

Fernando de Noronha, Brazil: If you're seeking an off-the-beaten-path beach retreat, look no further than Fernando de Noronha. This remote archipelago off the northeastern coast of Brazil is a UNESCO World Heritage Site and a marine sanctuary. With limited visitors allowed, the beaches here remain unspoiled and pristine, offering an exclusive and breathtaking experience.

Aitutaki, Cook Islands: Aitutaki is a hidden gem in the South Pacific, boasting some of the most beautiful beaches imaginable. The main attraction is Aitutaki Lagoon, a stunning turquoise expanse surrounded by small, uninhabited islands. Take a cruise along the lagoon, snorkel in its crystal-clear waters, and let the natural beauty of Aitutaki take your breath away.

Designed and curated with privacy and comfort as its guiding principles Velaa Private Island features private villas suspended over water personal butler service invilla dining and spa1 Bali Indonesia Bali is a magical Shutterstock Bali Indonesia Bali is a magical island paradise in the Indonesian archipelago Its tropical beaches are known for their sparkling waters03of 30 Pico Portugal Courtesy of Pocinhobay When Columbus made his worldchanging expedition Pico part of the Azores was considered a last outpost before you well fell off the earth Grace Bay Providenciales Turks and Caicos JoaoBarcelosGetty Images Often rated one of the best beaches in the world the experience at Grace Bay lives up to its accolades This 13mile beach Destinations Turks And Caicos A Guide To The Most Stunning

Beaches By Kirstin McCarthy Published Jan 24 2020 If whitesand beaches and crystal clear waters are your thing then look no further than beautiful Turks and Caicos in the CaribbeanThe 50 Best Honeymoon Destinations in the World Here in no particular order find 25 of our favorite islands for your most epic romantic holiday 01 of 25 Lanai Hawaii Courtesy of Four SeasonsHorseshoe Bay Beach Bermuda Visit Horseshoe Bay Beach to put a unique spin on your next beach getaway Situated on Bermuda 39s South Shore this pink sand beach made of a blend of crushed Lord Howe Island New South Wales Australia Lord Howe Island is one of the many breathtaking hidden beaches Australia has to offer This place is extra special as it is also home to some of the best day hikes in the world snorkeling at

Erscott39s Hole and secluded sunbathing at North Bay
Continue Reading